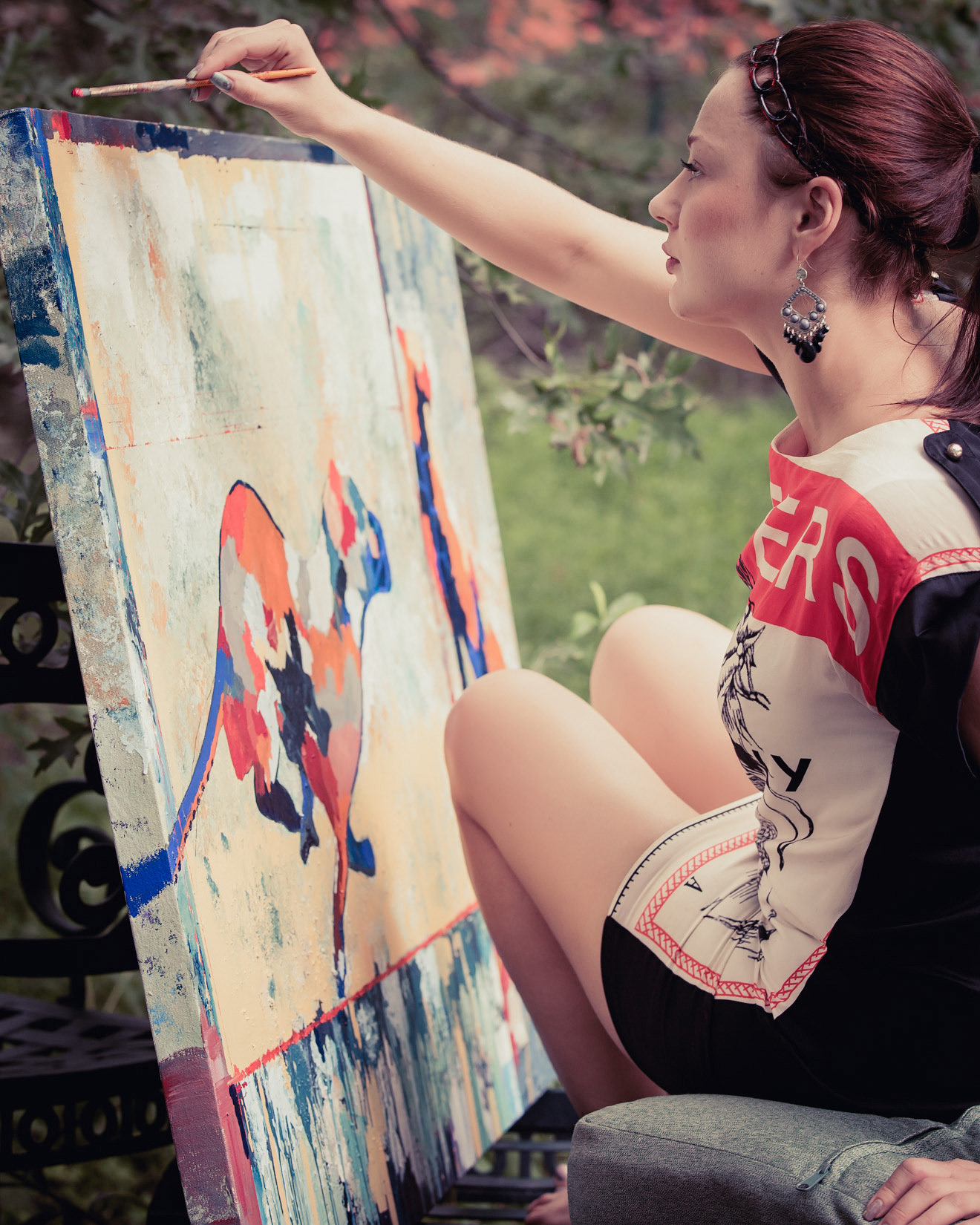 Bio:
Taya Naumovich(b.1984) is a contemporary artist working and living in New York City.Following her intuition to create abstract combinations, Naumovich combines a vocabulary of wide range techniques with her own inventive forms. The artist moves towards finding a balance between spontaneity and freedom of making within larger format narrative and figurative paintings.Her paintings explore many of the shifts when confronted with immigration issues, assimilation in a new country, such as questions of identity and interiority, transformation and regeneration, caretaking and self-healing. 
Artist Statement: 
My paintings explore the shifts I am confronted with as an immigrant  dealing with assimilation in a new country, where I continue to focus on finding the best representations of forms to  ideas  that I draw upon immediate surroundings as well as  my past experiences that come from  another culture. 
My recent  paintings and drawings explore questions of identity and interiority, transformation and regeneration, caretaking and self-healing.  Being  currently exposed to a lot of nature, reinforced my interest in ambiguity, along with paying close attention to light and texture in the studio. When creating my work, I think of how our surroundings directly affect our perception of the world, how nature creates various lights, colors and forms we receive and react to. My painting process often involves building a dialog between using different types of textures and limiting  my composition to certain shapes I built on associations with nature. I try to confront my immediate response to over render painting's elements  with trying  to discover more capricious forms, that gives room for experimentation and leads to various interpretations. That can be a reason I am drawn to build my work upon using  different mediums  and observe how they interact to create unseen landscapes. My process involves building textures by mixing paint with marble dust, wax and sand and exploring watercolors and mixed media on paper, where the process becomes more intuitive. My recent influences are  Caroll Dunham, Robin F. Williams, Yevgenia Baras and Harold Hitchcock.